Deciding is the hardest part.
What will I make for dinner?
What will I binge-watch on Netflix next?
Do I get up or hit snooze?
Can throwing on lipgloss make me look "casual chic" instead of "just rolled out of bed"?
When it comes to quilting, there are three things I like to keep in mind before I get started.
1. What is the intended purpose?
Is the quilt for a baby?
Will it be hung on the wall, used on a bed, or as an heirloom piece that's enjoyed for generations?
The answers help me decide how much time, planning, and energy should go into the quilting.
A baby quilt will get snuggled, dragged around, chewed on, and will need frequent washing. (So it doesn't become a bio-hazard.)
The stitches need to secure the layers, be uniform and attractive, but the main point is to get it done so the baby can enjoy it.
If the quilt is an heirloom piece, more time, planning, and thoughtfulness will go into it.
I will take careful consideration and pay special attention to details.
I will sketch out ideas, craft a plan, and make sure the quilting enhances the design and highlights the piecing.
 I get messed up when I put things in the wrong category.
I put more effort into a "baby quilt" relationship or experience than necessary.
I spend hours going over what was said or worrying if they liked me.
I obsess over what will happen, who will be there, what I should wear, do I look fat, should I pluck my eyebrows, is there enough time to enter the witness protection program? (Then it goes into a whole different level of obsession…What would my name be? Where would I live? Could I fake an accent other than Minnesota?)
Too much effort for the intended interaction.
Hear me on this:
I don't mean people aren't worth time, consideration and care.
We just have interactions that shouldn't take all of our emotional energy.
On the other hand, I can treat people I DO care about like a baby quilt instead of an heirloom.
When I have the "check it off the list and get it sent" attitude, I'm not giving the relationship the value it deserves.
Do I treat people I love with care?
Do I consider what is best for them?
Does interaction with me highlight the best of them?
2. Recognize the problem areas.
Be aware of these before-hand.
Look the top over, measure it, and take note of possible tricky spots. Check for seams that don't match up, mis-shaped blocks, or excess fabric in the borders.
When I don't take time for this step, I can be halfway through the quilt before I see the problem. Then it's either too late to fix it or I'll need to spend hours ripping out the work I've done.
There are situations I have to mentally prepare for.
Here's a great example:
I do NOT enjoy flying. It requires a tremendous amount of physical, emotional, and mental energy for me to overcome my fear.
I become consumed with anxiety to the point that I don't know if I'll be physically able to fly.
If I take steps to prepare, I'm better at handling it.
If I wait or try to ignore it, the problem only gets worse.
It could be an upcoming event, a tricky conversation with a loved one, or a hostile PTA meeting. (When you homeschool like I do, arguing can get out of control. I tend Not to listen to myself!)
If you are able to recognize that there are "problem areas" (that one cousin that always says something inappropriate) you can better equip yourself to handle it.
3. Planning vs. reality
Sometimes I know the intended purpose, recognize the problem areas, make a plan, and it still Hits The Fan!
Picture this:
I'm quilting away, got my headphones on, working my plan, zooming to the beat of my drum… and then WHAM!
A needle breaks, the thread shreds, a giant pucker appears, the batting is too short, or I realize I've sewn my apron to the quilt. (Yes…This is my life!)
CrapTown USA!
At this point I have 2 choices.
Have a giant hissy fit
Fix it
Even though I love a good old-fashioned stomp my feet, stick out my lower lip, slam a door or two…(or 10) it doesn't solve anything!
Thread breaks or short batting are annoying, but easy to fix.
Don't let
little

things steal your joy!

What if it's not as simple as that?

What if a needle break disrupts the machine's ability to work or the pucker on the quilt top is so severe that it cannot be quilted out?
This is when it gets hard.
I cannot control every aspect of my day.
A phone call stops you in you tracks, turn on the news and your heart aches for what's happening around the world or someone you love is going through something that you cannot fix.
I WANT to fix things.
I WANT to have all the answers.
The Serenity Prayer is a favorite of mine. It's commonly used in 12 Step Recovery programs but was originally authored in the 1930's by Reinhold Niebuhr.
God grant me the Serenity

To accept the things I cannot change

Courage to change the things I can

And the wisdom to know the difference.
Winnifred Wygal was a student of Reinhold Niebuhr and wrote this in her diary:
"Reinhold Niebuhr says that moral will plus imagination are the two elements of which faith is compounded. The Victorious man in the day of crisis is the man who has the serenity to accept what he cannot help and the courage to change what must be altered." – Winnifred Wygal (from her book titled We Plan our own Worship Services)
I want this printed on my forehead!
(The problem is I wouldn't be able to read it unless I looked in the mirror. But it would be backwards, right???)
Heirloom thinking to a baby quilt problem!
I want to be a person that is Victorious on days of crisis and have the courage to change what must be altered;even if it is ripping out HOURS of quilting gone wrong!
What about you?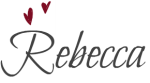 Join Me on Instagram! I'll be sharing pics of my space, works in progress, and if I get brave enough…maybe a quick video of quilting in action!