Remember when you'd choose a birthday cake by flipping through a book at the grocery store?
Now, parents everywhere scour Pinterest to find ways to humiliate themselves at their child's party.
"Mommy? What happened to my Dora birthday cake?"
"Nothing. Why?"
"She looks ANGRY."
"Does she look as angry as Mommy is for spending 7 hours trying to make you a Dora cake?"
Your child's frightened, the kids at the party are crying, and all the other moms are shaking their heads at you.
Oh, the not-so Pinterest-tastic shame!
So what if the Dora cake looks like Chucky.
Did you learn a valuable lesson? (Buy the $30 cake next year.)
Expectations become measured against an edited ideal without taking into consideration the time it takes to master the technique.
Are you holding yourself up to Pinterest Perfect Goals?
Don't get caught up in Pinterest perfect goals. Choose Progress over Perfection.
Click To Tweet
Week 2 of the challenge is about making adjustments.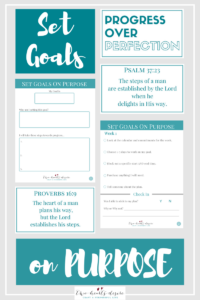 (If you haven't started the challenge, it's not too late. Click the picture or grab your worksheets HERE.)
One of the traps I fall into is assuming that life will go as planned because I wrote it down and blocked off the time. (Or pinned it for later).
Thinking I can make an origami turkey wrap with Panda shaped rice krispy treats for The Kid's lunch box when I've never tried it before.
I'm so focused on the end goal that I don't take the first steps into consideration.(Not to mention my kid HATES Rice Krispy treats.)
It takes time to break bad habits and create new ones.
Recognize progress instead of feeling discouraged if/when plans gets derailed.
That's why during Facebook Live last week I emphasized the Weekly Check In by giving you my "serious eyes".
Examining what's working and what needs adjusting IS progress.
Remember the tulip analogy?
These first few weeks are about digging deep.
We need to establish roots.
Paul's letter to the church of Colossae is a great example.
Colossians 2:6-7 (NASB)
Therefore as you have received Christ Jesus the Lord, so walk in Him, having been firmly rooted and now being built up in Him and established in your faith, just as you were instructed, and overflowing with gratitude.
Paul's concern was that believers would GROW in their spiritual maturity by becoming firmly rooted FIRST.
He also talks about roots in Ephesians 3:17-19.
…so that Christ may dwell in your hearts through faith; and that you, being rooted and grounded in love, may be able to comprehend with all the saints what is the breadth and length and height and depth, and to know the love of Christ which surpasses knowledge, that you may be filled up to all the fullness of God.
Being rooted and grounded so that we're able to comprehend.
Just because you can't "see" progress doesn't mean it's not happening.
It's not a lose 10 lbs in 10 days, make your kid behave in 3 easy steps, organize your home in 15 minutes mindset that's going to create lasting change.
It's about being intentional with your time and resources so that you'll have lasting progress throughout the year.
Discouragement sets in when we're more focused on the result instead of the steps we've made.
Understand that change takes time and mis-steps aren't failure.
We learn, grow, and shift direction when the steps we take with our goals aren't working.
I love the comment Susan from The Sparrows Home left last week:
Some of the best advice I've ever gotten was that "You can't steer a ship that's not moving". If you get going, even if you're going in the wrong direction, you can be steered to the right one, but if you're not moving…well, you're not moving!
Remember, it's Progress over Perfection.
Keep moving forward and forget about your goals being Pinterest Worthy.
Make sure you don't miss a thing around here.
Plus, every Tuesday at 11 CST I'm Live on Facebook to check in with how y'all are doing.
If you can't make it live, you can always catch the replay.
*UPDATE: Click HERE for week 2 Facebook Live video.
See you soon, friend!